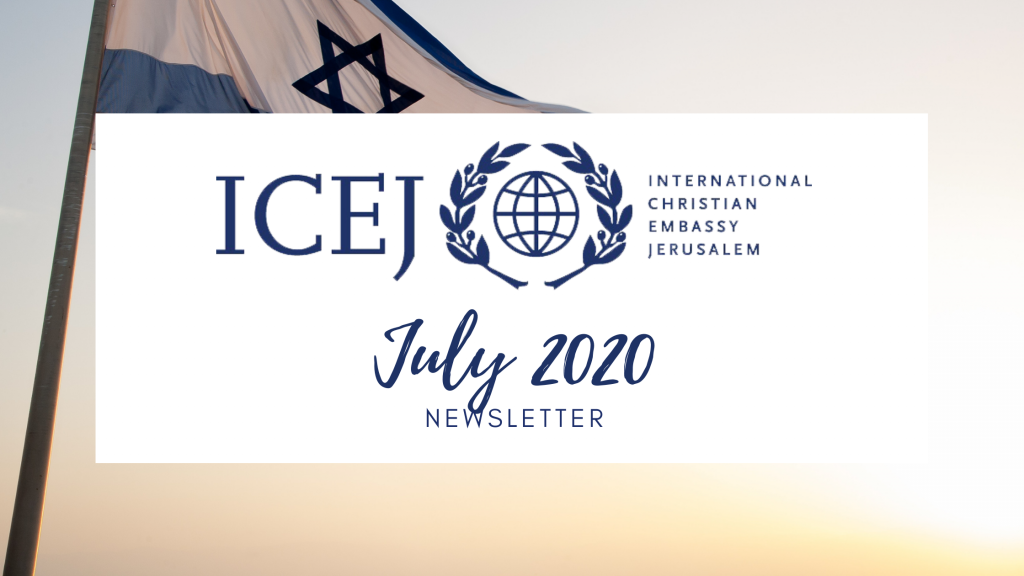 Tonight marks the start of the new Jewish month, Av. Tisha B'Av, the day of fasting and mourning takes place on the 9th Av, from the evening of 29th to 30th July.
Many Jews worldwide observe the religious holiday of Tisha B'Av by fasting, praying and reading Bible passages related to the destruction of the First Temple by the Babylonians under Nebuchadnezzar in 586 BC. The 2nd Temple was destroyed on the same day, 9th Av, by the Romans, under Titus in 70AD.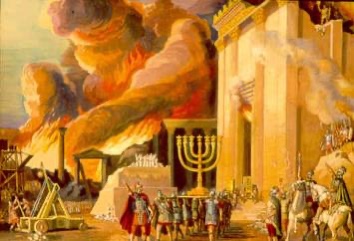 For Jews, the 9th of Av also commemorates multiple tragedies in Jewish history, ranging from God decreeing that the Israelites would wander in the desert for 40 years to all Jews being expelled by decree from England in 1290 and from Spain in 1492.
What a blessing for the church to comfort Israel in these days… as Israel continues to face challenges on almost every level … They need our love and support more than ever before!
The scourge of anti-Semitism continues to rise dramatically year on year in Europe. According to EU officials, unreported anti-Semitic incidents in the European Union member states may be as high as 80 percent due to their lack of trust in the authorities to act in any meaningful way. The upward trend in anti- Semitic incidents the USA is also especially concerning and has led to increasing numbers of Jews deciding to make Israel their home. Aliyah figures from the USA show that 2020 figures are up at least 50% over the previous years.
Despite all the recent global travel bans due to the Coronavirus outbreak, the International Christian Embassy Jerusalem was still able to bring a remarkable 1,000 Jewish immigrants on Aliyah flights to Israel in the last four months.
This has been possible due to Christians from the nations, blessing Israel with their material blessings!
"For if the Gentiles have shared in their spiritual things, they are indebted to minister to them also in material things". Roman 15:27
ICEJ also recently marked the special anniversary of 30 years of sponsoring Aliyah flights of Jewish people coming home from the nations. A few months after the former Soviet Union had opened to finally "Let My people go" the German and Finnish branch of the ICEJ sponsored the ICEJ's very first charter flight of Jews making Aliyah from Russia, which landed at Ben-Gurion Airport on 28 May 1990.
I will whistle for them to gather, for I have redeemed them; and they will be as numerous as they once were. Though I sow them among the nations, they will remember Me in distant lands; they and their children will live and return.…Zachariah 10:8,9
Israeli and Jewish Agency officials arranged 'evacuation flights' over recent months which continued to bring new immigrants' home to Israel. The Christian Embassy supported these extraordinary efforts during the Corona crisis by funding Aliyah flights for 234 Ethiopian Jews and 766 Jews from across the former Soviet Union between February 20 and June 16.
"The Corona pandemic has brought much suffering and negative headlines all over the world, but one of the positive stories coming out of this crisis is the surprising surge in Aliyah, as many Jewish families are seeking a way to reach Israel as soon as possible", said ICEJ President Dr Jürgen Bühler.
"We are both honoured and elated to play a key role in this unique chapter in the modern-day return to Israel, even a global pandemic could not stop Jewish people from finding their way home to Israel."
We can rejoice in God's faithfulness, as the ICEJ has now assisted more than 157,000 Jews to make Aliyah since the ICEJ was founded 40 years ago.
ICEJ is working closely with the Jewish Agency to keep up the pace of flying 250 new immigrants to Israel each month through till the end of the year. Please prayerfully consider joining us in this 'Rescue250' challenge, as we seek to fund emergency flights for Jews in dire circumstances due to Covid19 and other factors.
As the financial pressures rise in Israel, the government has announced budget cuts to Aliyah programmes and new immigrant integration, which is so vital. This gives us all another opportunity to be blessing to Israel in her hour of need!
The staff of the ICEJ have also continued or even developed many great initiatives across Israel to bless the Jewish people during the COVID-19 crisis such as increased home visits to lonely and vulnerable people as well as food parcels and meals during the lockdown period
South Africa continues to allow itself to be captured by misinformation around Israel in the mainstream media and by ANC officials who insist on continuing to perpetrate the standard Palestinian narrative of lies against Israel.
The opinions expressed by our Chief Justice Mogoeng Mogoeng during a discussion in June with Chief Rabbi Warren Goldstein caused a media outcry against him with various parties calling for his resignation and the BDS/Africa for Palestine going as far as laying a formal complaint with the Judicial Commission. The attacks have been totally unwarranted and has highlighted how far down the road our nation is already in buying into the anti-Semitism of the day through rampant anti-Zionism.
ICEJ SA issued a statement regarding this unfortunate turn of events and co-ordinated the launch of a petition in support of our Chief Justice's right to express his religious beliefs. The petition has gone well as we have over 60 000 signatures after 2.5 weeks. We are asking that we all stand together and make a concerted effort to play our part in making a strong united stand.
Please make every effort to sign it (if you have not already done so) and to share it with your friends and family via email, Facebook and whatsapp. If each one makes a good effort we can reach the numbers that will cause our government to take note. Please do not donate to the change.org platform as we do not have access to the funds. If you would like to help with the marketing of the petition you can do so with reference "petition".
The "Trump Plan" and the possibility of Israel exercising sovereignty over her Biblical homeland of Judea and Samaria (so called "West Bank") has caused nations to again rise up and threaten Israel in various ways. I recently wrote an article for Gateway News to help us better understand the legal and historical rights that she has to her ancient Biblical homeland. Please use it as a tool to spread the truth and share it widely, so that many who are uninformed or misinformed can become informed!
The mainstream media continue to propagate a hateful narrative against Israel and we as her friends need to ensure that we play our part in advocating for truth.
Feast of Tabernacle celebration 2020 – Prepare the Way!

The 40th celebration of the yearly Feast of Tabernacles event in Jerusalem will look different this year as many will potentially not be able to travel to Israel in October. Israel has indicated they should be able to open up for international visitors again from 1 September, but we can never be sure for which countries that would be.
We are still waiting for confirmation that we can take a tour in October, during the Feast of Tabernacles (2-9th Oct) and will keep you updated.
The exciting news is that a very professional online Feast event is being planned for the whole week of 2nd to 9th October, with various speakers, worship artists and informative teachings from various locations across Jerusalem. For a very reasonable rate of $50, which will hopefully not only cover the costs but also raise support of the work in Israel, you can access a wide array of sessions and also receive access to watch them in your own time.
So let's prepare to join believers from across the nations as we celebrate our Fathers goodness and rejoice in His faithfulness! It will no doubt be attended by more believers than any Feast celebration ever before! The theme for 2020 is Prepare the Way.
A voice cries out, "Prepare in the wilderness a road for the LORD! Clear the way in the desert for our God! Fill every valley; level every mountain. The hills will become a plain, and the rough country will be made smooth. Then the glory of the LORD will be revealed, and the whole human race will see it.

The LORD himself has promised this." A voice cries out, "Proclaim a message!" "What message shall I proclaim?" I ask. "Proclaim that all human beings are like grass; they last no longer than wild flowers. Grass withers and flowers fade, when the LORD sends the wind blowing over them. People are no more enduring than grass. Yes, grass withers and flowers fade, but the word of our God endures for ever." Jerusalem, go up on a high mountain and proclaim the good news! Call out with a loud voice, Zion; announce the good news! Speak out and do not be afraid. Tell the towns of Judah that their God is coming!

As the world continues to crumble and unravel in so many ways, our foundation remains sure as we centre ourselves in Him and in His unfailing promises and His faithfulness to keep His Word.
Israel is surely experiencing a shaking, along with the rest of the nations and is facing continuing challenges on many fronts. May they draw closer to their God and find the true peace that is found in Him.
Let us commit to do our part as we continue to be a comfort to Israel in these days and to pray for the peace of Jerusalem!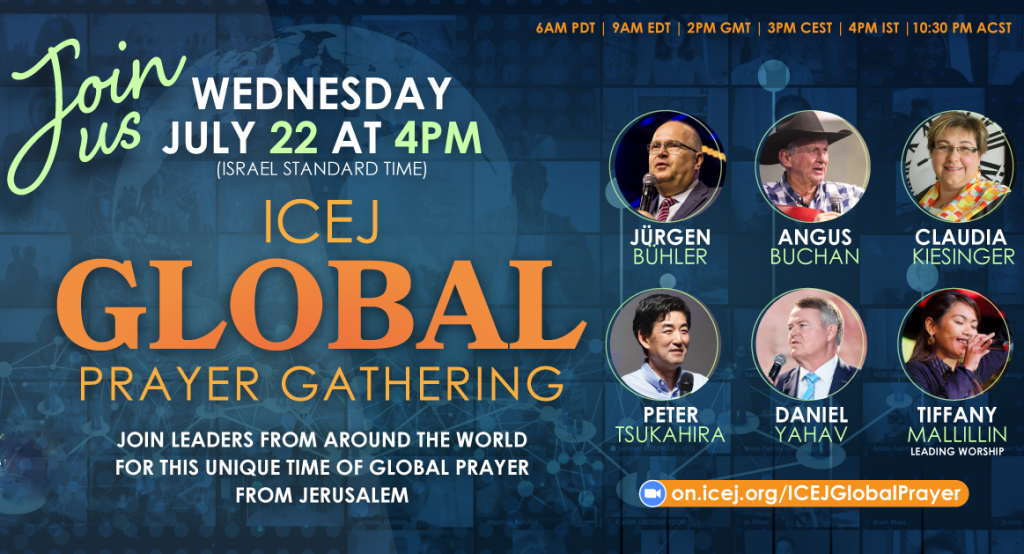 Weekly Global Prayer Gathering from Jerusalem which attracts believers from over 100 nations, including many Arab countries. Please consider joining us every Wednesday at 3pm SA time as we pray together for Israel and the nations in these unprecedented times we find ourselves in. (on.icej.org/ICEJGlobalPayer).
ICEJ has launched various prayer initiatives and teaching events that have proved very popular.
Please join us for the SA slot in the Rosh Chodesh 30 hour prayer marathon between 11am and 12am on Wednesday, 22 July.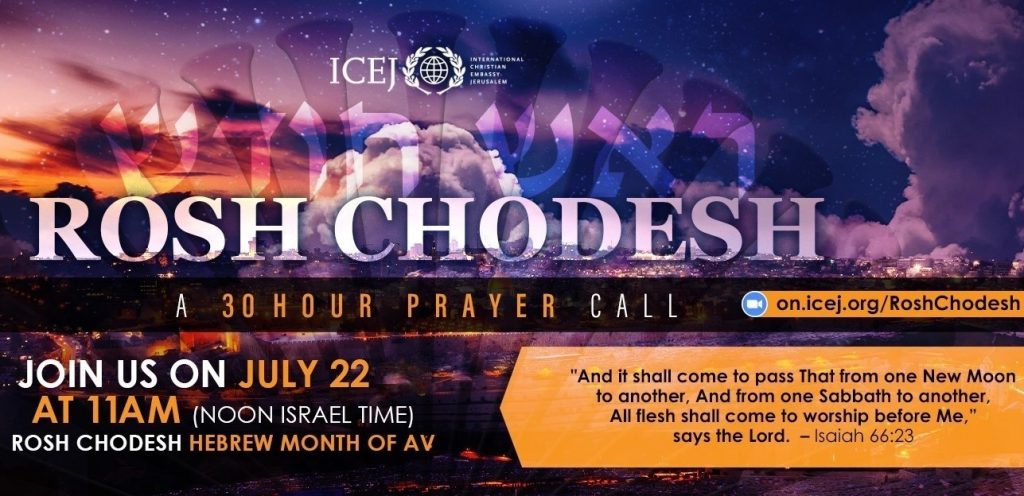 Much blessings,
Vivienne Myburgh
National Director of the South African Branch
International Christian Embassy Jerusalem
P.O. Box 1192 | Jerusalem, Israel 9101002
T: +27 21 879 1788 | C: +27 83 306 0009 | www.icej.org.za

Some practical issues:
Note our office telephone number 021 879 1788
The cost of sending the Word from Jerusalem magazine is offset against our voluntary annual membership fee – please support us with this. Alternatively, you can also opt to continue receiving the magazine in a digital format via email – please let Judy know if you would prefer this (office@icej.org.za).
We are keen for more people to join the team in this important mandate and if you would like to pay a role representing ICEJ in your area/community/church then please contact us to discuss how you could get involved.
Please contact Co at the office phone or email if you haven't received a receipt in acknowledgement of your donation – we would like to make sure that we do confirm your donations and that our database is up to date with your address and contact details.
Let's get practical – we can each do our part for Israel – below are 3 easy ways – implement them yourself and then share with your small group and friends – let's grow the community of Christians who support Israel. It starts with YOU.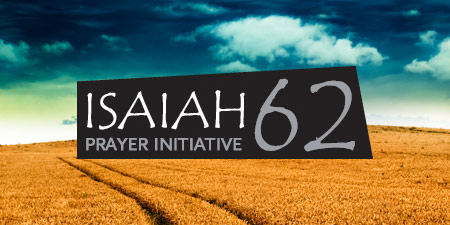 Pray
You can pray for Israel. Churches, groups and individuals around the world are joining monthly to pray for Israel according to the command of Isaiah 62:

I have set watchmen on your walls O Jerusalem;
They shall never hold their peace day or night.
You who make mention of the Lord do not keep silent,
And give Him no rest till He establishes
And He makes Jerusalem a praise in the earth (Isaiah 62:6-7).

We invite you to join this global movement of prayer. If you would like, you can sign up and use our monthly prayer points whenever you pray corporately or individually.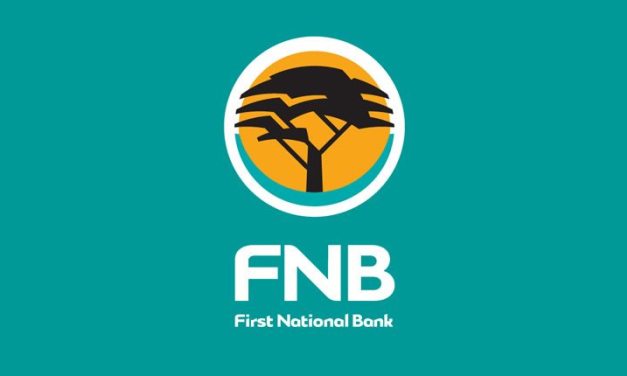 Bless
You can bless Israel by donating to ICEJ in Jerusalem. This will ensure that your donations are used to further the causes of ICEJ, please use the following account:
Remember, the bank details have changed:
Account Name: Friends of the Embassy
Bank: FNB, Stellenbosch
Branch #: 200610
Account #: 62730234672
Annual Membership Fee
If you would like to support the work of the ICEJ through the optional annual membership fee of R230 (revised), then select the easy and safe online PayFast payment gateway. This will ensure that you receive the Word from Jerusalem magazine.
(or do an EFT to the FNB Account)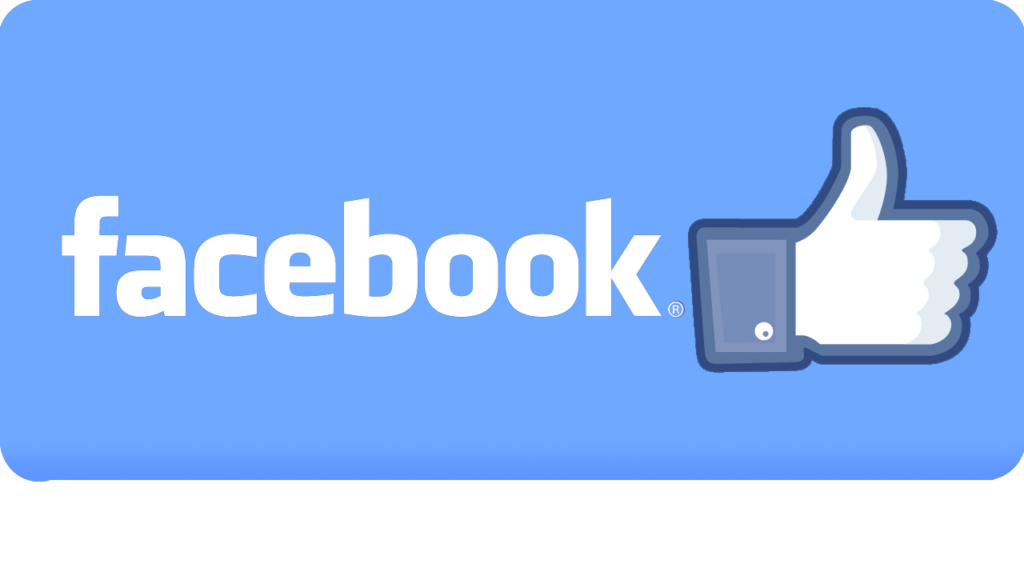 Advocate
You can invite us to speak to your church / small group about Israel.
You can also advocate for Israel, by liking our Facebook page and engaging with the articles, liking, leaving a comment or sharing the article – this ensures that the Facebook algorithm shows our posts more often and to a wider audience.
We will keep you posted with photos and videos of the work of the ICEJ in South Africa and Israel.
Build the community of ICEJ in South Africa – Like the Facebook Page and Share with your friends. Use the articles to guide your prayers for Israel.