The Word of God is clear:
"And I will bless (do good for, benefit) those who bless you,
And I will curse [that is, subject to My wrath and judgment] the one who curses (despises, dishonors, has contempt for) you.
And in you all the families (nations) of the earth will be blessed."
Genesis 12:3, Amplified Bible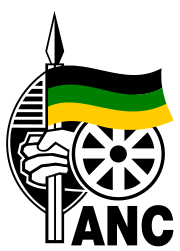 "Our position on the matter of Israel has been very clearly expressed by the ruling party… We are in the process of following the downgrade resolution of the ruling party… Our Ambassador is back in South Africa… Our liaison office in Tel Aviv will have no political mandate, no trade mandate and no development cooperation mandate."
Words of Minister Lindiwe Sisulu, International Relations and Cooperation, 3 April 2019
The ANC & South African Government are enacting the above curse on Israel, through their process to downgrade the SA Embassy in Israel to a Liaison Office (thereby subjecting themselves to judgement and a curse from God):
We as Christians and Jews in South Africa (nearly 80% of the population) can stand together and appeal to the ANC and South African Government to reinstate the South African Ambassador in Israel and reverse the resolution to downgrade the embassy.
Make your voice heard by signing this petition by means of providing the following information (email, province & country):
Your email ensures that there is validation and duplicate checking in counting the petition response,
you will only receive an update relating to this petition if you have selected this and
you will only be added to the South African email list if you have selected this.
Thank you for your support with this important issue at this critical time for our beloved country, South Africa.
Please share this petition with everyone you know and encourage them to sign as well. Now is the time to stand by Israel