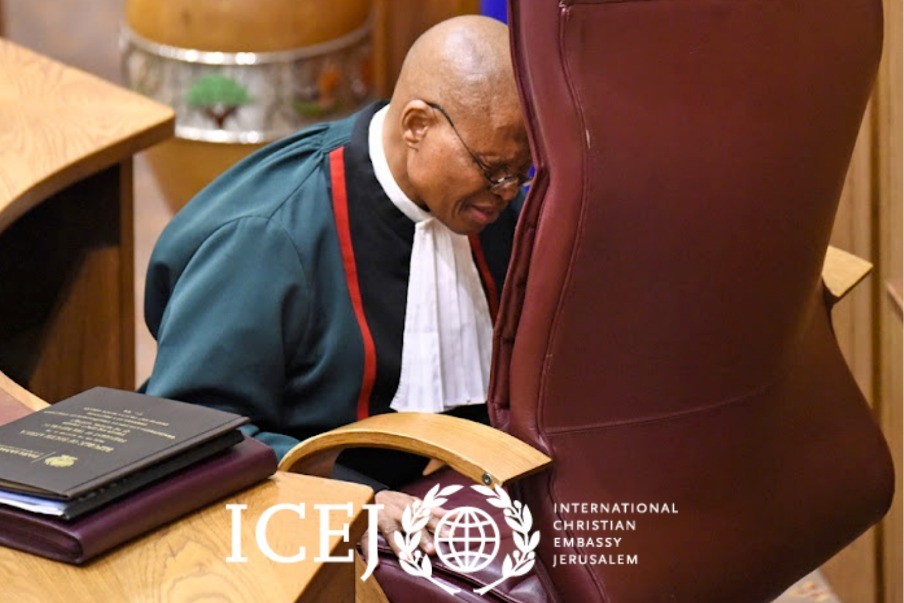 Statement by ICEJ South Africa branch:
We are shocked at the biased judgement applied by the Judicial Conduct Commitee in response to our former Chief Justice Mogoeng Mogoeng's appeal against being forced to apologize for comments he made in support of Israel and his desire for a peaceful solution to the Israeli-Palestinian conflict.
A petition with over 170 000 signatures, which is a representation we believe of the majority of our nation's Christian view in his support, was handed to the President office at the time of his appeal.
It is a sad day for SA when a respected former Chief Justice is undermined for expressing his religious convictions in stating his love and prayers for Israel. What they are actually asking him to do is to apologize for the Word of God!
We call upon our wider Christian family to pray for former Chief Justice Mogoeng Mogoeng and for a just resolution.
Vivienne Myburgh
ICEJ National Director SA