Giving shelter to those who have suffered enough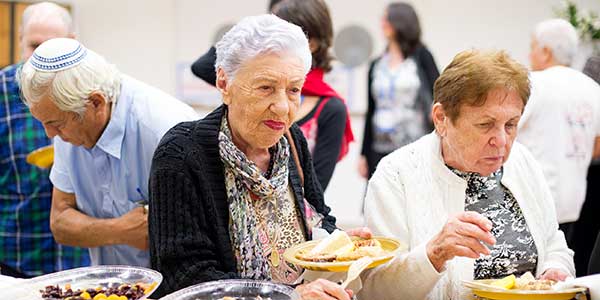 Approximately one third of Israel's some 180,000 Holocaust Survivors are impoverished, struggling with illness, or living alone. In 2009, ICEJ began a partnership with the local charity to provide a Home especially for lonely survivors. It offers attractive assisted-living facilities and a warm family environment.
The Haifa Home continues to be a significant and vital project. It is a partnership in the true sense of the word, with a warm and trusting relationship existing between the Israeli staff, residents, volunteers, and the International Christian Embassy Jerusalem.
The Home is unique in many ways. Its purpose has evolved from merely supplying accommodation for Holocaust Survivors, to providing a community in the real sense of the word. Local survivors enjoy a warm welcome at the Home for participation in various celebrations, activities and services. So the Haifa Home family is made up not only of residents, but other survivors too.
The Haifa Home has had an impact and influence beyond its walls. From the Haifa area, comes warm support in the form of volunteer help, free services and invitations for outings.
By hearing about survivors in a more personal way, many Christians worldwide have been touched by this project. In turn their love and support has deeply touched the staff and residents. ICEJ is conscious both of the privilege of supporting Holocaust Survivors, and that time is running out as survivors pass away at the rate of 13,000 each year. Our involvement and responsibility to the Home is vital.